Poker was working its way around the globe long before the internet arrived on the scene. When it came, global connectivity had the same effect on poker as it does with most things. Nowadays, the World Poker Tour says there are an estimated 100 million online poker players around the world.
Live poker at casinos and tournaments will always remain close to the hearts of poker players. It's difficult to imagine the magic of the World Series of Poker coming from online poker tables, but the future has a way of surprising us.
In 2022, the online poker market size was valued at over 86 billion dollars, with projected growth as high as 283 billion dollars by 2032.
Poker is going through many of the same changes that other industries and games are. Many of us are wondering how AI will affect our jobs and the world around us; poker is no different. We'll answer some of those questions in the next section.
Following these developments is GipsyTeam.com, a poker review, software, and blog website that has audiences in three different languages and members around the world. 
Here's what we learned from their website.
Artificial Intelligence and Online Poker
There's a lot of debate about artificial intelligence in the poker community.
Gipsyteam.com covered a recent interview with Noam Brown, an AI systems developer. He created two formidable poker bot programs that could play Texas Hold 'em. Libratus was a heads-up (two-player) poker program, while Pluribus was able to learn to play with 5 other players.
So does Noam Brown feel that bots can beat humans? In his words, it's already "crushed" the best heads-up players in the world.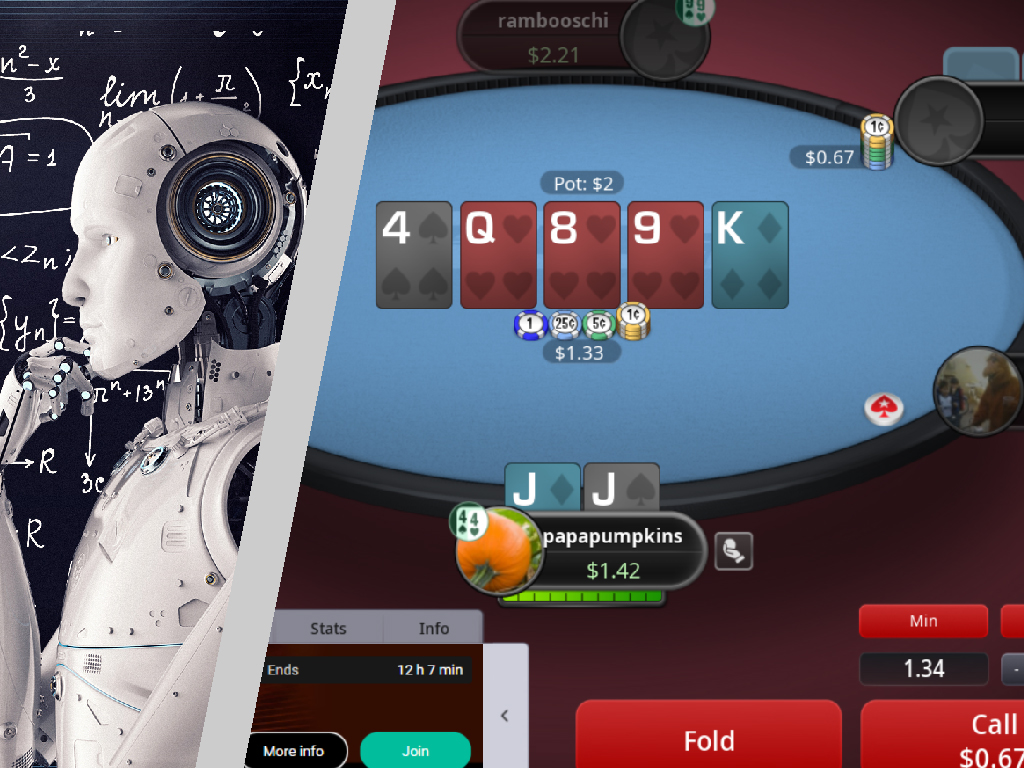 Can AI bots beat humans and get away with it?
There's an important detail to consider though. Developers may be able to create programs that play perfectly, but other programs are watching.
That's how PokerStars, a leading poker site, is catching cheaters who use bots at their tables. Most winners of large tournaments are screened or monitored and winnings are redistributed if cheating is found.
From one of the top five online poker sites in the world, that's exactly the response you'd expect.
GipsyTeam.com has fully reviewed PokerStars and other sites, with details about their software, game selection, events, and everything else players need to know.
Immersive Poker Apps Replace Simple '90s Programs
The early days of poker apps weren't pretty, although, they were probably cutting-edge at the time. For a while, poker apps shared the same colors as the Windows Solitaire game that came preinstalled on computers.
Most poker companies at the top of the food chain have stunning applications.
Among them, GGPoker is a poker site that's well-known for its software design. They've signed some of the top poker pros to their team of Ambassadors, like Fedor Holz and Daniel Negreanu, but they seem to have signed the best software developers too.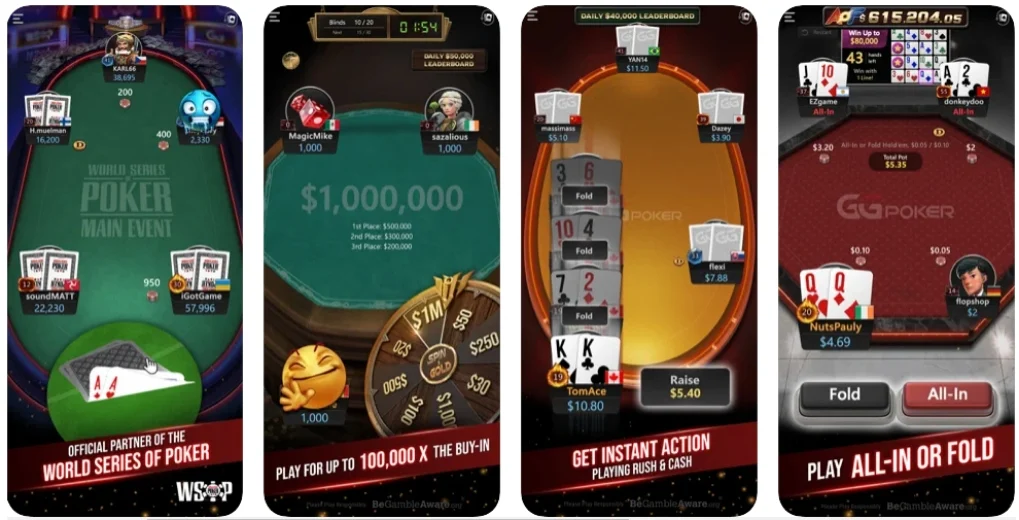 PC or mobile; poker apps always display nicely
GipsyTeam.com has gone through all of the fun features, but some are more functional than aesthetic. 
On the fun side, there are tons of reactions players can display and an arsenal of things to hurl at opponents. You can also peel up the edges of cards, just like you would at a real casino.
GGPoker also uses AI to improve poker players' skills and understanding. It seems that they've taken an adaptive approach, rather than simply banning computerized aids. Ask Fedor (named after the professional player, Fedor Holz) will tell you how to improve with one press of a button.
More Poker Sites Are Starting to Accept Crypto
Online poker cashier systems have been offering more deposit and withdrawal options lately. With players in so many countries, and so many regulations, they've got to be flexible.
Traditional methods like direct bank transfers still work, but they're becoming the dinosaurs of cashier methods. Some online poker deposits used to take a few days or more, but transactions are mostly instant these days.
When Visa and Mastercard aren't accepted, what do poker players do?
It's not just small poker rooms that are starting to offer cryptocurrency deposits and withdrawals. A few of the major sites on GipsyTeam.com list it as a main cashier method. Of course, Bitcoin is widely trusted, but other coins can be used too. The list changes, but legitimate coins are usually accepted.
Payment wallets have become hugely popular as players try to find easier ways to transfer funds. When a credit or debit card isn't accepted, companies like Netteller, PayPal, or Luxon Pay are the solution.
One of the best things about GipsyTeam is its support team of experienced staff. Anyone looking to play online poker can get solutions in seconds with a quick live chat on their website. If you don't know where to start or you have specific questions, send a message to the GipsyTeam.com team.