Have you ever come across a Twitter thread with an interesting video or a GIF? Do you want to save them on your iPhone but don't know how to? We have got you covered.
This article looks at some quick, easy ways to download Twitter videos and GIFs on iPhone. We also discuss how you can create and edit videos and GIFs to post them on Twitter.
Method 1: How to Save Twitter Video and GIF on iPhone [Normal Way]
Twitter doesn't allow you to save or download any video; however, several video downloading tools will convert the URL link of the tweet to a video or GIF!
Twitter Video Downloader is a free online website to download Twitter videos and GIFs on the go. It lets you save short Twitter videos and GIFs on iPhone/Android and Windows/ Mac without the need for installing software. Go to the website on any browser and download the MP4 video of the GIF or video you found on a Twitter thread.
Here's what you need to do:
Step 1: First, get the URL of the video or GIF tweet. Beneath the thread, you will find four options. Click on the option that contains an upward arrow. Click on Copy Link to copy the URL of the video.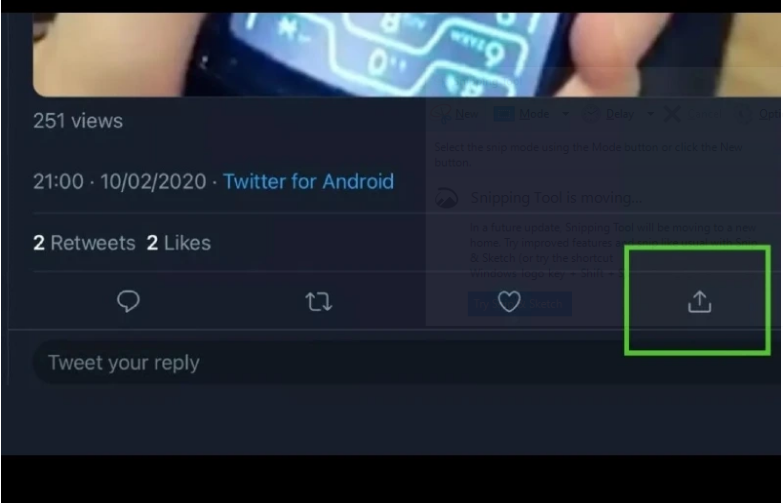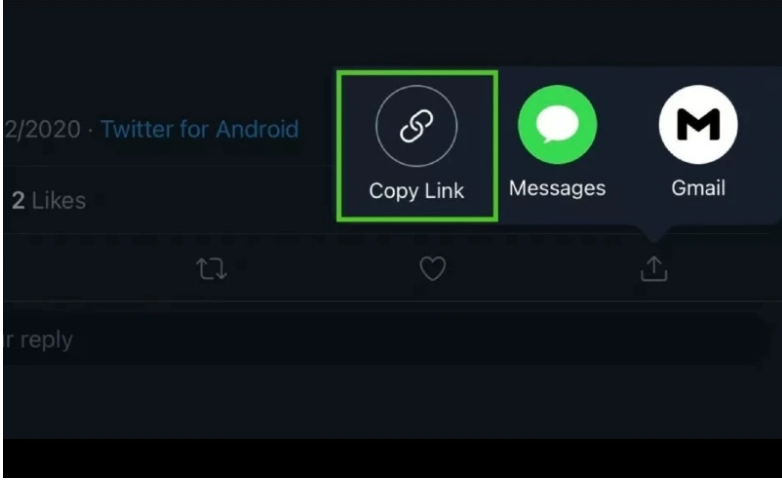 Step 2: On your browser, search and open Twitter Video Downloader.
Step 3: Paste the link of the Twitter video or GIF you copied earlier and click on the Download option next to it. It will direct you to the next page.

Step 3: The Tweet status thumbnail and title are displayed. From here, you can confirm if the link you copied is correct.
Step 4: A table of several download options will be available. Select your desired format and tap the Download Link button. Rename the video and click on Save. The video will download on your phone.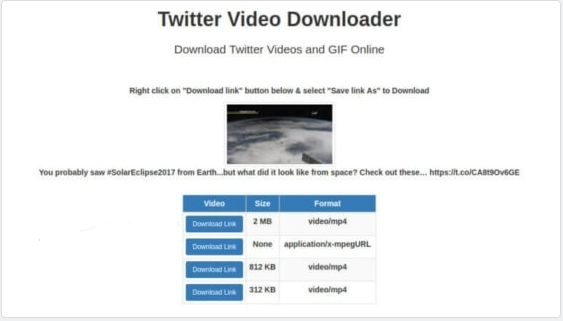 Method 2: Save Twitter Video and GIF using ShortCuts [Easiest way]
Online video downloaders like the one mentioned above spam you with ads or server issues. Hence, a quicker and better approach would be to create a shortcut method on your phone so that you can download videos and gifs with a single click.
Siri Shortcuts ensures you perform tasks efficiently without doing much. You can create Siri Shortcut on iPhone that conveniently saves a Twitter video or GIF without copying the link every time.
To add a third-party shortcut, you need to enable untrusted shortcuts in your Settings. Go to Settings > Shortcuts > Allow Untrusted Shortcuts > Allow and enter your passcode.
Now follow the steps to create the shortcut and download twitter videos and gifs.
Step 1: From Safari, open the tvdl.app and click on Get the Shortcut. The screen will direct to Siri Shortcuts. Click on Add Untrusted Shortcut.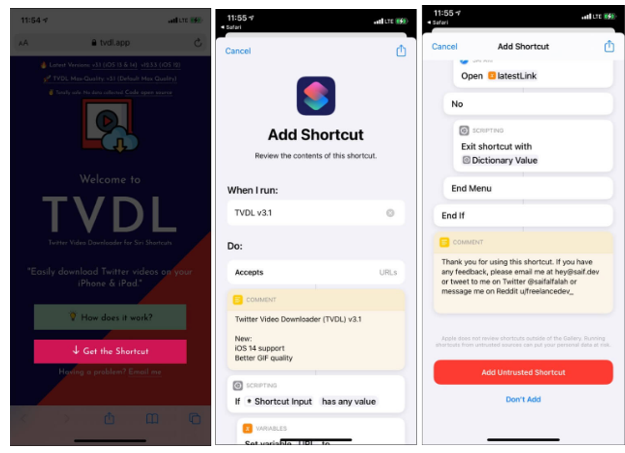 Step 2: Open Twitter and go on the video or gif you want to save. Tap the arrow icon appearing below the tweet.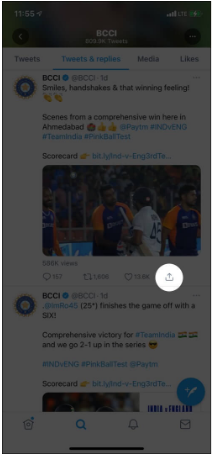 Step 3: From the options, click on Share via.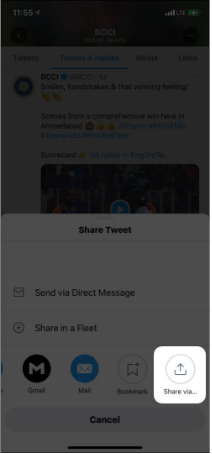 Step 4: A list of sharing options appears. Select TDL v3.1 (The number shows the version of the downloader; hence, it might be different).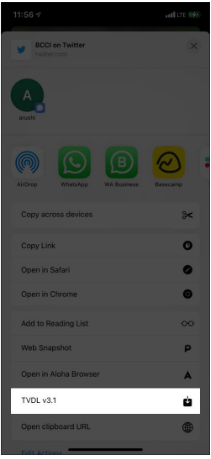 Step 5: A notification will appear; click on OK. Select the video quality and allow access to your Photo Gallery.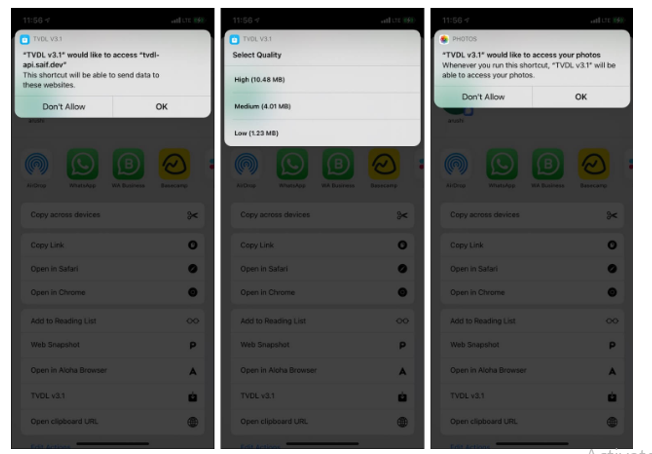 Step 6: The video will download automatically and will appear in your Photos app.
One great thing about creating a shortcut to download Twitter videos and gifs is that you need to set it in Siri shortcuts one time. After that, you can scroll through Twitter and save all your favorite videos.
Edit your Downloaded Twitter Video – iMyFone Filme
You can not only download videos from Twitter but give them your touch of editing too!
iMyFone Filme is no doubt the best video editing application in the market. It helps users create professionally appealing videos to satisfy their aesthetics.
With Filme, you can cut/trim your videos and adjust their speed. It has advanced features to edit the text in your videos, add music and effects to enhance the visuals in the video.
Whether it be slideshows or transitions, iMyFone lets you customize Twitter videos in several different ways that are engaging and worth watching.
Why use iMyFone Filme?
Here are a few pros of choosing Filme to edit your videos:
All in one video editing software.
Easy to use interface providing professional video editing features
Multiple editing modes
Voiceover and sound insertion
15+ video formats to choose from
Trending and classic templates
Fast video mode to custom video speed.
Let's see how you can edit Twitter downloaded videos on iMyFone Filme.
Step 1: Install and launch the Filme software.
Step 2: To edit the video, you need to import it into the Media Library. There are many import options available.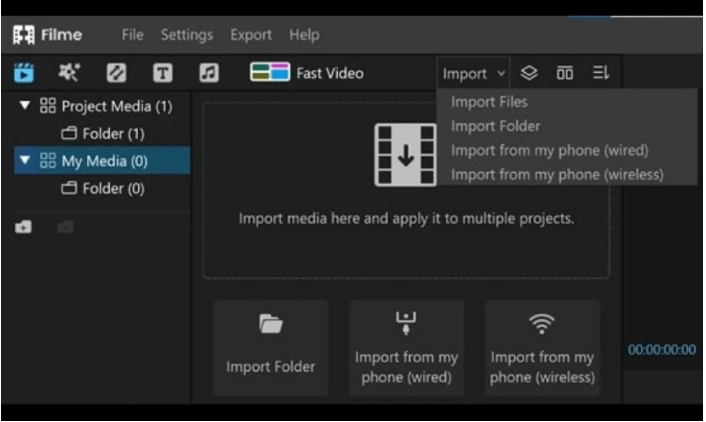 Step 3: You can drag the desired video to the timeline. You can adjust the video by trimming and cropping it from the slider below the timeline.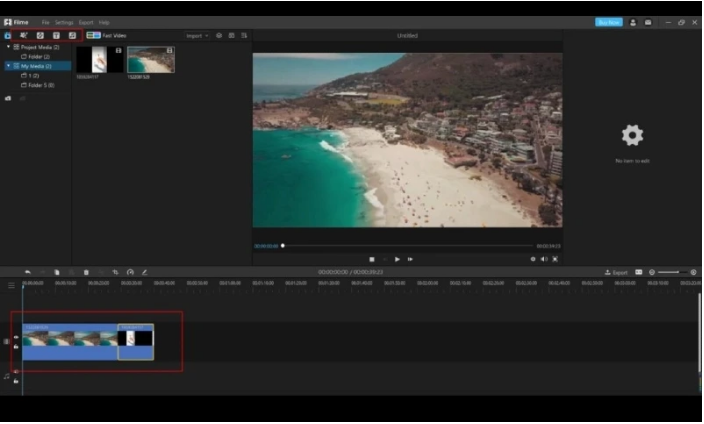 Step 4: To add effects and filters in your video from the Effects tab. The right light and filter can make your video visually attractive.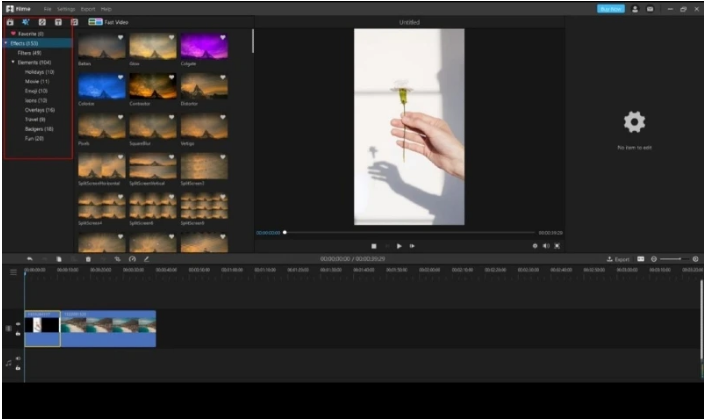 Step 5: You can add voiceovers, dubbed voices, or even a trendy song from the Sound Effects tab. You can adjust the music and the video from the timeline to sync when the video plays.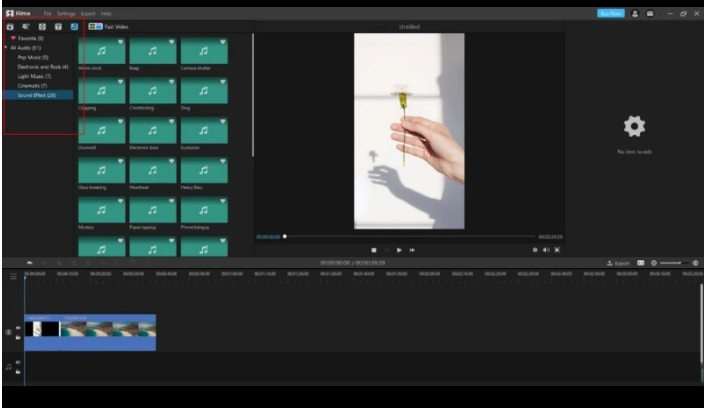 Step 6: After you're done editing the video, export it to your computer or directly tweet it with a caption on Twitter.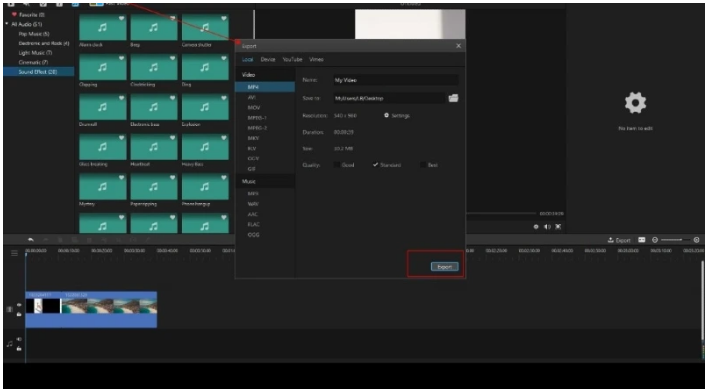 Conclusion:
You can't download videos directly from Twitter, but thanks to video downloading apps that let you save any video or GIF from Twitter to your library.
We picked the two best ways to save Twitter videos and GIFs as they are time efficient and let you download the video clips, maintaining their original quality.
If you want to edit these Twitter videos, then iMyFone Filme is the app for you! It is an all-in-one application providing the best video editing options so that you can turn every video elegant and true to your taste.