Don't know how to change your Tinder location? Just use Dr.Fone – Virtual Location!
Tinder is especially useful for people who, for one reason or more, find it difficult to find a match. This application has been proven to bring together millions of people around the world and according to a study has the highest success rate compared to other online dating applications. Still, geographic boundaries are a problem for every Tinder user. They cannot freely find dates in locations far from the location where they are. They need to pay more to remove these geographic restrictions.

But there is a solution for that. Namely by changing the GPS location on the smartphone. Unfortunately, changing the GPS location is not as easy as turning your palm, especially for iPhone users. Fortunately, there is now an application that makes it easy for any iPhone user to fake their GPS location. How to change location on Tinder is not something difficult anymore. By faking the GPS location, they can freely find dates anywhere. For example, they want to find a date in London while they are in New York, they just need to change their GPS location to London. The application is Dr.Fone – Virtual Location.
Why Dr.Fone – Virtual Location?
A great question! We recommend Dr.Fone – Virtual Location for a reason. A few reasons exactly!
– Dr.Fone – Virtual Location is easy to operate by anyone. You don't need any IT experience or expertise.
– Dr.Fone – Virtual is compatible with Tinder. You don't need to buy Tinder Gold to find dates around the world.
– It's a very complete application. Not just "tricking" online dating apps like Tinder, Dr.Fone – Virtual Location can also do the same thing on AR game apps like Pokemon Go. One app for multiple functions!
– No need to jailbreak your iPhone. You don't want to lose your important data in order to find dates on Tinder!
– Dr.Fone – Virtual Location supports the new iOS versions.
How to run this application on your iPhone?
– First of all you need to download Dr.Fone on your computer. You can download it on your Windows PC or Mac.
– Once downloaded, install and launch it.
– You will see an interface like the one below: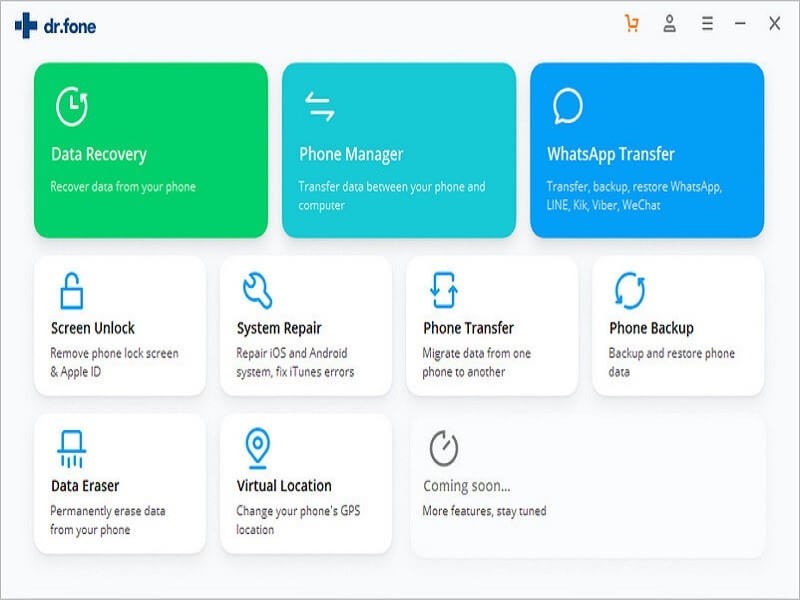 – Tap pada 'Virtual Location'.
– Then you will see this: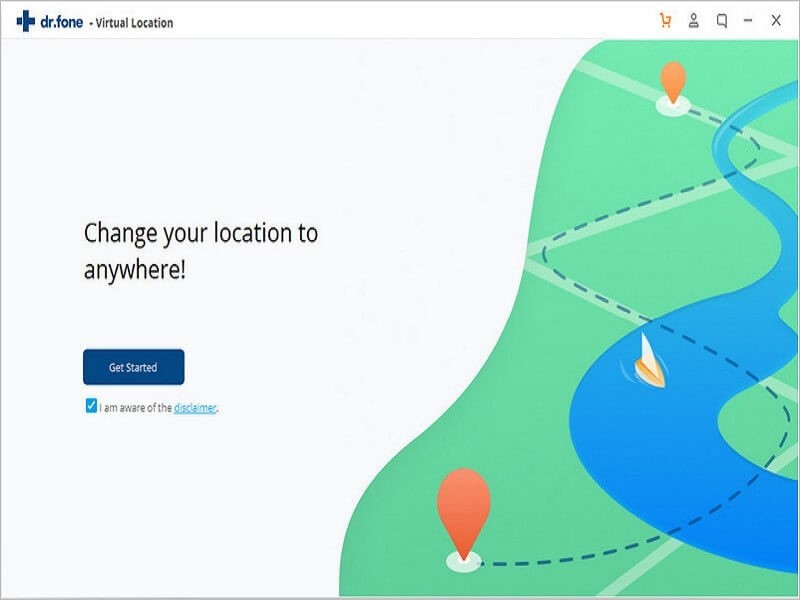 – Click 'Get Started'.
– Then you'll find a kind of map: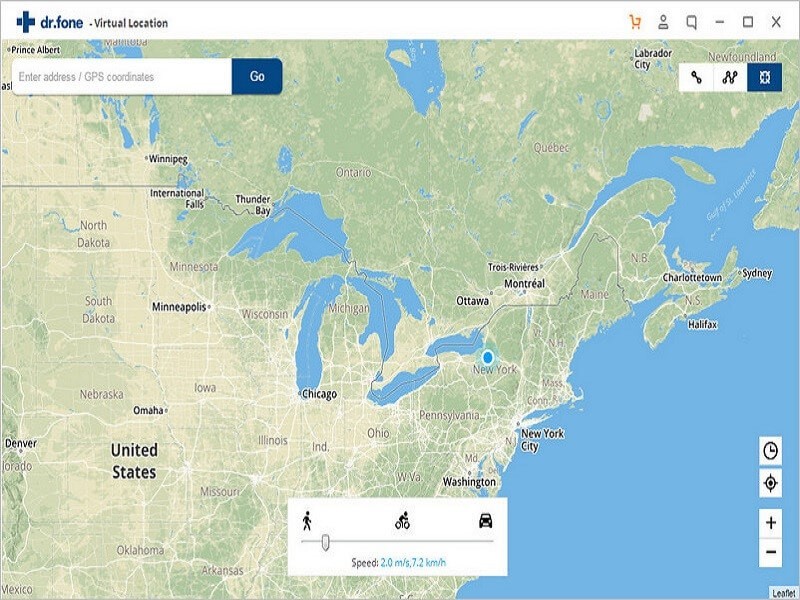 – Look at the search bar on the top left corner of the screen. Just type your fake location there. And press 'Go'. Your GPS location will move to a new location (according to what you have typed).
– Check if your GPS location has changed by opening your Tinder.
Easy right?
Dr.Fone – Virtual Location is the best helper for you and anyone who wants to change iOS GPS location. Faking location on iPhone has never been easier! Again, this app isn't limited to Tinder's use. You can use it in Pokemon Go and other AR games. You can also use this to cheat geo-based online site blocking. Hopefully this article was useful for you!