Imagine sifting through thousands of customer reviews, trying to identify the most liked product features, the common pain points, and the overall sentiment toward your brand. Sounds overwhelming, right?
This is where entity extraction steps in, transforming the way businesses handle and analyze unstructured data. As an essential tool in information retrieval, entity extraction harnesses the power of artificial intelligence to identify, classify, and extract valuable insights from massive volumes of text.
In this blog, we'll dive deep into the concept of entity extraction, exploring its importance, benefits, and how AI-based techniques are revolutionizing various industries.
What is entity extraction?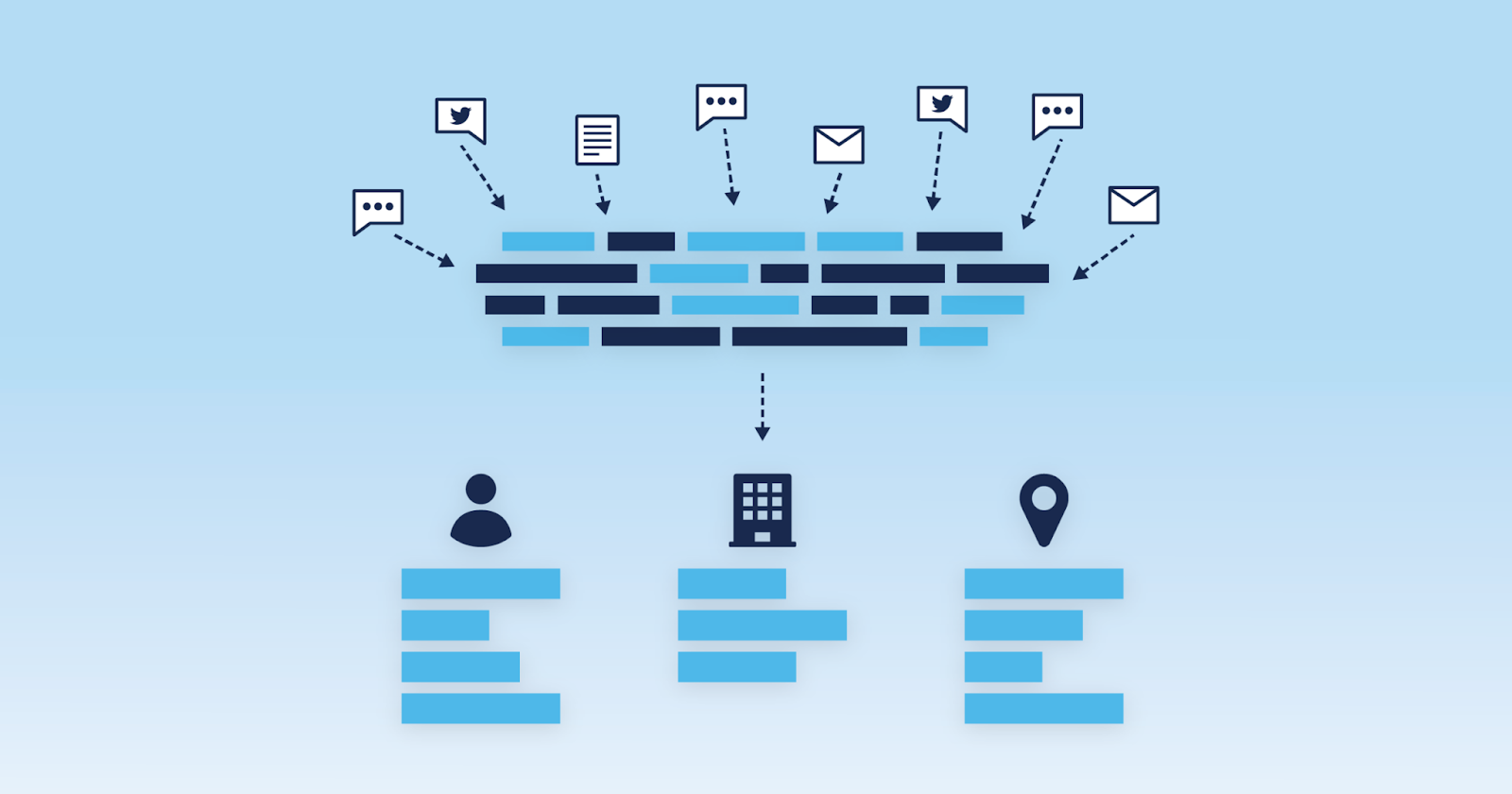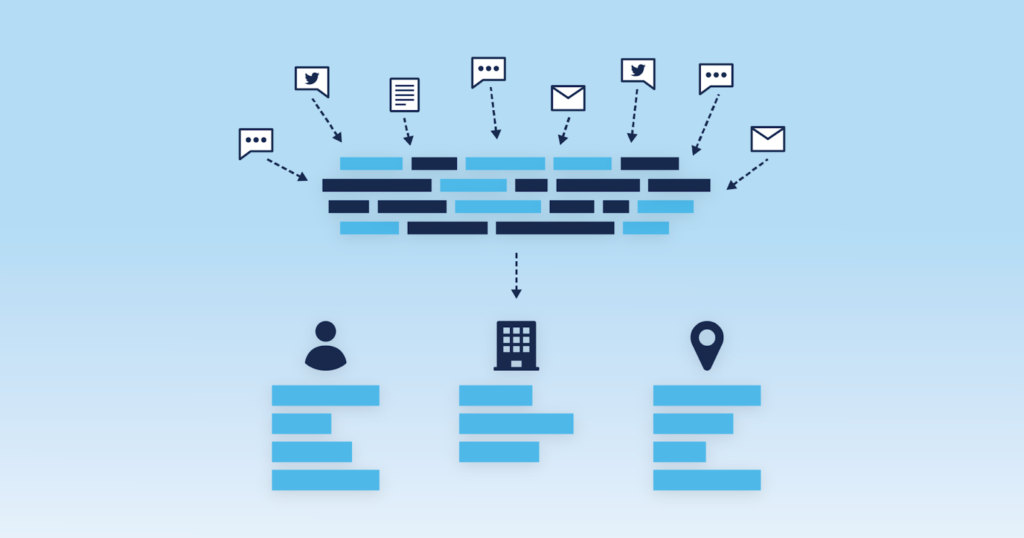 Entity Extraction, also known as Named Entity Recognition (NER), is a subtask of Natural Language Processing (NLP) that involves identifying and classifying named entities within text data. Named entities are words or phrases that represent specific real-world objects or concepts, such as people, organizations, locations, dates, products, or numerical values.
Entity extraction algorithms scan unstructured text data and automatically detect entities, categorizing them into predefined classes or types. This process enables the transformation of unstructured datasets into a structured format, making it easier to analyze and draw meaningful insights.
Why is entity extraction important?
Entity extraction is important for several reasons:
Effective Data Management: As unstructured data grows exponentially, Entity Extraction helps organizations manage and understand vast amounts of textual information by transforming it into structured data. This allows for easier storage, search, and analysis.
Enhanced Decision-Making: Extracting entities enables businesses to make data-driven decisions by providing valuable insights into customer behavior, market trends, and competitors. This information can drive product development, marketing strategies, and overall business growth.
Improved Customer Experience: By analyzing customer feedback, social media posts, and reviews, entity extraction enables organizations to identify pain points and areas of improvement. Consequently, businesses can tailor their products and services to meet customer needs better, resulting in increased satisfaction and loyalty.
Streamlined Business Processes: Entity Extraction can automate labor-intensive tasks, such as sorting and categorizing documents or monitoring brand reputation. This reduces manual effort, increases efficiency, and allows employees to focus on more strategic tasks.
Customization and Personalization: Businesses can provide personalized experiences and targeted marketing campaigns by identifying and understanding individual preferences. Entity Extraction is crucial in extracting the necessary data to enable customization, enhance customer engagement, and drive sales.
Benefits of using AI-based entity extraction across various industries
Healthcare
Natural language processing's entity extraction has immense potential in the healthcare sector. It streamlines the analysis of unstructured data, such as clinical records, research papers, and patient feedback. Machine learning algorithms and training data enable the identification of clinical named entities, which can lead to the following:
Improved diagnosis
Treatment plans
Patient care
Additionally, AI-based text analytics can streamline medical research by extracting relevant information from scientific articles. It accelerates drug development and enhances knowledge-sharing among professionals.
Finance
In the finance sector, AI-based entity extraction is crucial for managing vast amounts of unstructured data. Machine learning models can extract essential entities from financial documents, news articles, and social media. It enables businesses to make informed decisions. Text analytics can reveal insights into market trends, risk assessments, and customer preferences.
Furthermore, an AI-powered NER model helps combat financial fraud by identifying suspicious transactions and patterns.
Overall, the benefits of entity extraction in finance lead to increased efficiency, better compliance, and more accurate forecasting.
Legal
AI-enhanced entity extraction significantly impacts the legal industry by automating document analysis and management.
Machine learning models can identify and extract entities from legal documents, such as case files, contracts, and legislation. This enables quicker information retrieval, reducing time spent on manual research, and improving overall productivity.
Additionally, text analytics can reveal hidden connections between cases, assisting lawyers in building stronger arguments. Entity extraction also aids in regulatory compliance, as businesses can track relevant legal updates and ensure adherence to industry standards.


E-commerce
In the e-commerce industry, AI-based entity extraction offers valuable insights to drive business growth.
Machine learning models can identify trends, preferences, and pain points by processing vast amounts of unstructured data from customer reviews, product descriptions, and social media. These insights enable businesses to optimize product offerings, tailor marketing strategies, and enhance customer experiences.
Furthermore, NER models help in sentiment analysis, which helps in better understanding brand reputation and customer sentiment. Ultimately, the benefits of entity extraction in e-commerce lead to increased customer satisfaction, loyalty, and revenue.
Conclusion
Adopting AI-based entity extraction has led to significant advancements in various industries, from healthcare to e-commerce, improving decision-making, streamlining processes, and enhancing customer experiences.
As we continue to generate vast amounts of textual data, the importance of entity extraction will only grow, making it essential for businesses to leverage this technology.
By incorporating entity extraction into their data analysis strategies, organizations can stay ahead of the curve, adapt to market changes, and achieve sustainable growth. As we've seen in this blog, entity extraction is key to unlocking the hidden value within unstructured data, creating a wealth of opportunities for businesses to thrive in the data-driven world.
Author Bio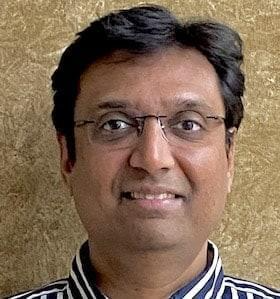 Vatsal Ghiya is a serial entrepreneur with more than 20 years of experience in healthcare AI software and services. He is the CEO and co-founder of Shaip, which enables the on-demand scaling of our platform, processes, and people for companies with the most demanding machine learning and artificial intelligence initiatives.