Let's be honest here; not everyone is fond of big dogs. Somepeople find them intimidating while others just don't want to go through the trouble of maintaining one. However, if you're interested in getting a large dog for your home, this guide is for you. In this article, we'll be presenting you with some of the largest dog breeds available. So, without further ado, let's begin.
Great Dane
This is a cross between an Irish Wolfhound and an English Mastiff. As a result, it's one of the tallest dogs on earth. An average Great Dane is around 31-35 inches tall. These dogs were originally bred by nobles in Germany in order to help them protect their grounds and hunt large game. Today, Danes are famous for their playful and gentle nature. This makes them a great choice for families.
Leonberger
This breed is a mixture of Pyrenean Mountain, Newfoundland, and Saint Bernard dogs. On the outside, this dog looks like an adorable bundle of fur. Don't let this fool you; Leonbergers are very powerful and intelligent dogs. In most cases, they are used for herding and tracking. Keep in mind that this breed is very sensitive.
If you are not experienced in dog training, this dog may not be right for you. An untrained Leonberger can be destructive and cause harm. Unless this dog is trained, it's definitely not a good pick for houses with little children. You can read more here.
English Mastiff
This intelligent breed weighs roughly 200-240 pounds, and is roughly 28-36 inches tall. This makes it one of the biggest and heaviest dog breeds around. English Mastiffs are used by the military, police, and other security agencies. They are also a great choice for families.
Saint Bernard
Sometimes people get confused about the name of this breed. However, it's not that big of a mystery when you think about the angelic temperament of this dog. This breed is used all over the world during search and rescue missions. Thanks to its docile and calm temperament, the Saint Bernard is one of the most loved dog breeds.
Fun fact: They were also bred in a monastery in Switzerland.
Anatolian Shepherd
Going all the way back to 2000 B.C., this breed was (and is) used in its homeland, Turkey, to protect property and livestock. The Anatolian Shepherd is about 30 – 32 inches tall. It also has an unusually long life-span (for dogs) of about 12 to 15 years.
Caucasian Shepherd
Bred for herding and guarding flocks, this Eastern-European breed can grow as tall as 32 inches. They are great for guarding livestock from predators. If you're not experienced with dog training, it is advised that you avoid this breed. Caucasian Shepherds have a stubborn attitude and are very unfriendly to strangers and other dogs. They are also territorial. However, when properly trained, dogs of this breed make great pets.
Newfoundland
These fellas are incredibly fond of swimming, and have a natural affinity for water sports. This dog breed can grow up to 30 inches tall and is very intelligent. Newfoundlands have a lovely nature, making them great family pets. Visit https://en.wikipedia.org/wiki/Newfoundland_dog for more information.
Neapolitan Mastiff
This quiet and intelligent dog was bred in Italy. Neapolitan Mastiffs were used as guard dogs. Thanks to their loose, heavy skin, they have protection against attacks. This dog breed can also grow to about 32 inches in height. Their natural attachment to humans makes them great family dogs. As a result of having droopy jowls, they drool (a lot).
Irish Wolfhound
This large and heavy breed weighs up to 120 pounds, and can grow as tall as 33 inches. They were used a lot in battles to drag soldiers out of their chariots and horses. As you've probably already guessed, they are incredibly strong. Naturally soft-hearted, they are very friendly with other dogs and children and so make great pets for the family.
French Mastiff
This breed is also known as Dogue de Bordeaux, and grows up to roughly 27 inches tall. Over time, this breed has had several uses. French Mastiffs have been used for cattle driving, hunting, and even war.
Important tip: If you have decided to go with a French Mastiff, you should know that they have a high chance of getting atopic dermatitis because of the amount of skin folds they have. It is advised that you read more about this before getting one.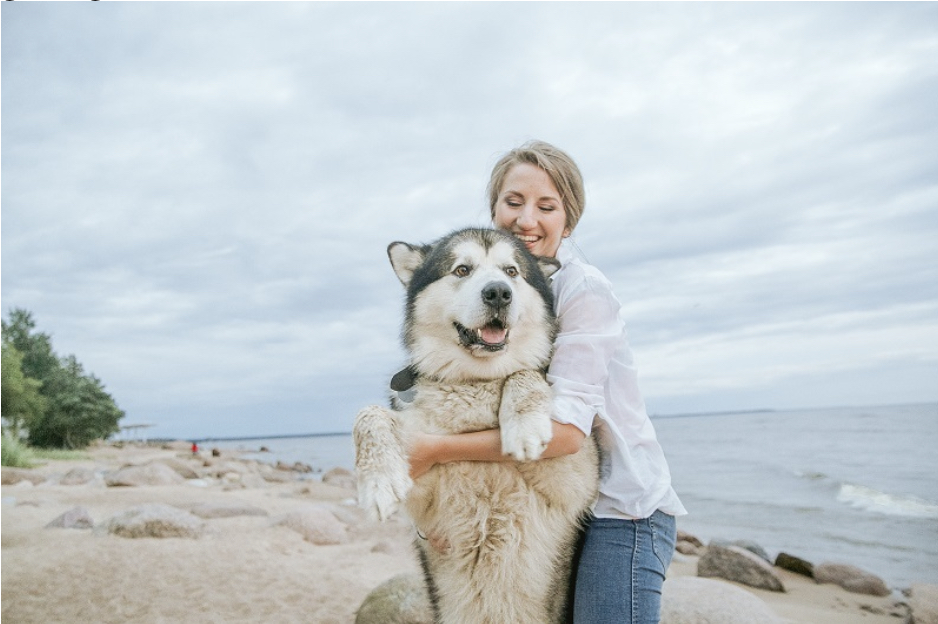 Which Breed Is Best?
Let's forget the cost aspect for a second. Which breed would be best for your home? There are some things you should take into account when making this decision. For instance, you need to know how big the dog is, how much is needed to care for it, and its temperament.
If you live in a family house with children, you should choose a dog that has a calm and docile temperament. By doing this, you ensure that the pet you choose is well-behaved and safe for your family.
On the other hand, if you have experience training dogs, then you can handle the more aggressive big dogs. If you fit intothis category, you already know how dangerous this can end up being. An aggressive, untrained dog can cause serious harm to you and to others around you.
If you have a family with children in the house, your best options are the Newfoundland, Great Dane, and the Saint Bernard.
Conclusion
As we've mentioned before, large dogs are not for everyone. If you prefer small and cute dogs, go for them by all means. Big dogs are different in size and weight, (obviously) and also have different temperaments. It is advised that you spend your time carefully studying the characteristics of each breed before choosing any one.