Here are five in-car technologies every car should have
Advancement and innovation in the automotive industry is inevitable, and today we have some of the most luxurious and practical technologies in our vehicles that we've ever seen. And whilst it was mostly in purpose-built performance cars and high-end luxury vehicles that these modern features were specified in, nowadays you can enjoy them in even the base models of most nameplates, including most Hyundai SUV models. In many cases, however, when one is purchasing a new car, these state-of-the-art and typically expensive specifications don't come standard and will have to be opted in. If this is the case, here are the ones most certainly worth considering:
Crash Prevention
Crash prevention technologies are relatively new and are perhaps the best innovations in recent years. Just about every automaker out there has their own anti-collision warning systems for their vehicles, and are available to hybrid and EVs such as the Hyundai Kona electric, too. Here are just some of the setups:
Forward Collision Warning: By using the forward-facing sensors and/or cameras in the front bumper, a car can sense or identify an oncoming obstacle, car, or pedestrian. It will then warn the driver of the potential collision by emitting an audible tone and can then even automatically activate the car's brakes to help avoid or mitigate the severity of the accident. Many manufacturers have committed to standardizing the technology because of how effective it has proven to be.
Automatic Emergency Braking: AEB works in conjunction with forward collision warning. After the forward collision warning system senses a potential collision, it can prompt the AEB system to start applying the brakes if it senses the driver hasn't reacted in time. The system works faster than a human can react, and it can even calculate whether or not the driver is braking hard enough to avoid an oncoming collision, and if not, will increase the braking pressure.
Lane Keep Assist/Warning: Lane keep warning notifies the driver when the car is drifting out of its lane or over the white lines. It usually uses an audible alert to catch the driver's attention. In more advanced vehicles, this software is paired with lane-keep assist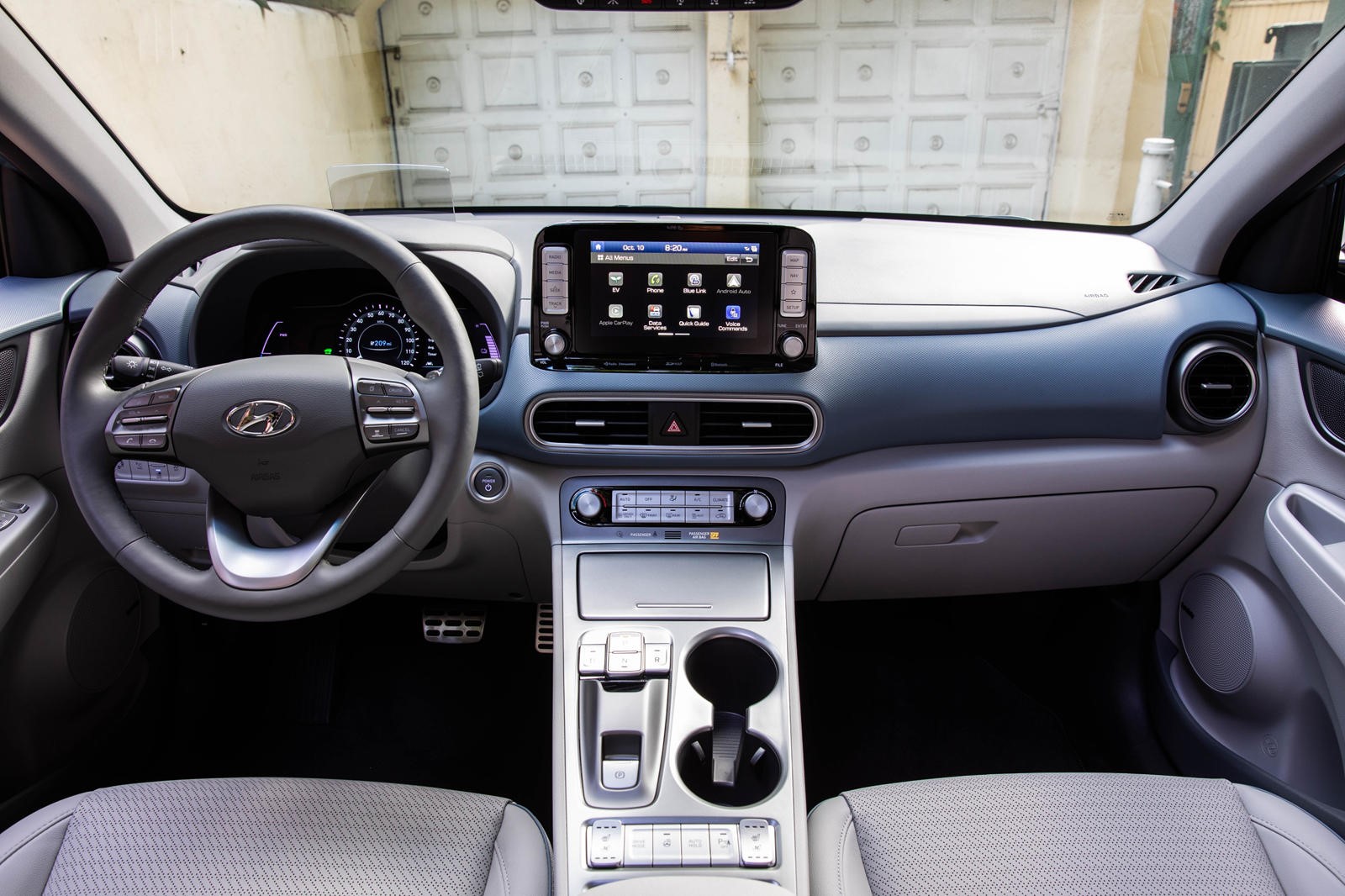 Remote Start/Stop
There are many benefits to being able to turn your car on before entering it. When the weather is hot you can turn on the engine and activate the air conditioning to cool the cabin before you enter, and when it's cold out, you can warm up the engine and get the heating going beforehand, too. While Remote Start is more of a convenience than anything else, Remote Stop can bring peace of mind as a preventative measure against your car being hi-jacked or stolen. Telematics companies can activate the remote vehicle shutdown to remotely turn the engine of your car off and bring a police pursuit to a halt.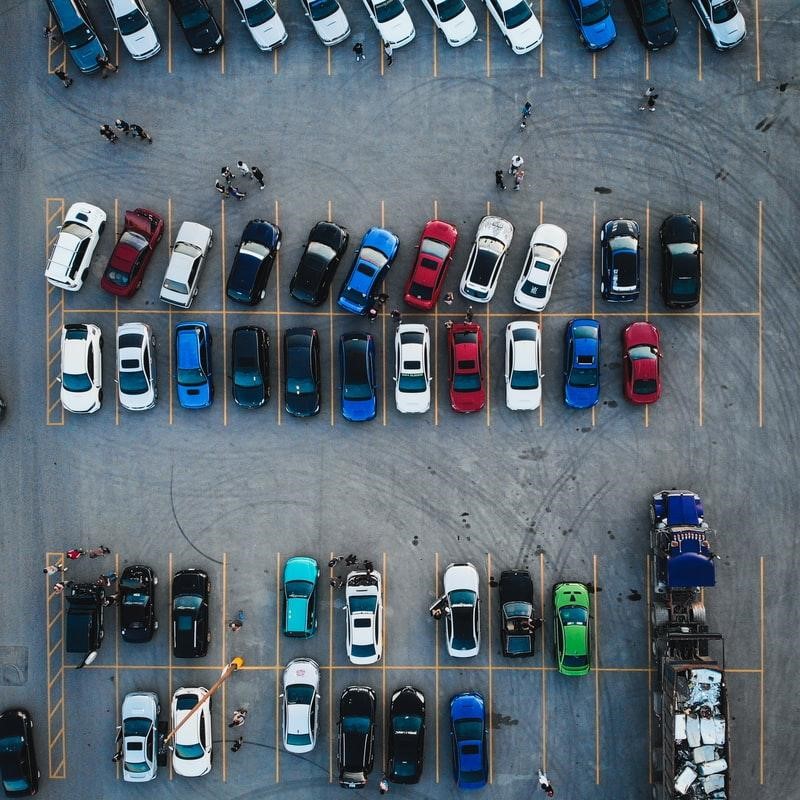 Driver-Assistance
Driver assistance systems are great for making everyday driving a whole lot easier:
Parking Sensors: Front and rear parking sensors are very handy, especially in a large size vehicle. They use auditory chimes to warn the driver of obstacles getting closer and the sound emits from the direction the car is nearing the obstacle from. It's simply a great measure to have to avoid annoying dings and scrapes, especially when parking in tight spots.
360-Degree Camera: A 360-degree camera is ideal for those who want to park as effortlessly as possible, but it's also a great security and insurance measure. These systems can create a virtual top-down view of the car's surroundings and display on the infotainment screen, making it clear where garage walls and parking lines are all around the car. Police and insurance companies can review footage, too, which can help prosecute criminals or lay successful claims.
Blind Spot Monitoring: Blind spot monitors use either audible or visual signals to warn the driver about other vehicles in his/her left and right blind spots. The audible alerts will come from the direction where there's a car being sensed, while the visual alerts are little red lights typically located within the sideview mirrors. Many cars utilize both.
Online Connectivity
Connectivity options like Android Auto and Apple CarPlay have been standard in even the base model cars sold in the USA for a while now. But when it comes to internet connectivity and over-the-air updates for all connectivity functions such as cell networks, digital assistants, and navigation, it's only now that cars are slowly but surely becoming part of the internet of things, and that's a good thing. This will allow for handy actions such as:
Automatically communicating with emergency services
Communicating with internet-enabled devices remotely
Streaming video and music
Syncing contacts, calendars, and emails
Head-Up Displays
Also known as active-window displays, head-up displays are awesome, and not just for performance cars. HUD technology has come a really long way, in functionality and graphics, and availability. Most modern cars now have this either as a standard feature, or an available option. Drivers can have navigation routes displayed directly onto the windscreen, creating a sort of virtual travel route directly in front of them, and display other information such as speed, fuel economy, and more so they don't have to take their eyes off the road at all.
Sooner or later, all these technologies will be standard fare in most, if not all future cars; that is, of course, if our cars aren't all already driving themselves by then.